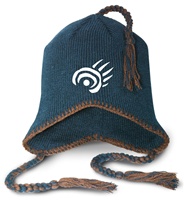 Net Tuesday - Should your nonprofit be selling merchandise?
Did your favorite nonprofit group send you an email over the holiday campaign season inviting you to buy a calendar, a t-shirt, or baby onesie?
As nonprofits struggle to adapt to changing donation patterns organizations like CPAWS, WWF and Pivot Legal are diversifying their revenue streams by selling merchandise to their supporters. But merchandise programs bring with them a host of new challenges, including inventory management, distraction from the core mission, and the potential to divert donors to a gift stream with lower net revenue.
But merchandise sales also bring lots of potential benefits.  Join a panel of experts at Net Tuesday February and learn if selling merchandise is right for your organization.
Issues tackled:
How do you determine your program's goals?
How do you setup a program that will meet your goals?
Will merchandise clash with your organization's values?
Can merchandise sales support other organizational goals besides fundraising? How can it be used as an employment creation program?
It's gonna be an awesome evening, so please RSVP.
Date: Tuesday, February 1
Doors: 5:30pm
Duration: 6:00 – 7:30pm
Venue: W2 Storyeum, 151 W Cordova