NetSquared Vancouver holds free events open to all members of the community. We couldn't be able to continue without the generosity of our sponsors, so treat them well!
Venue Sponsor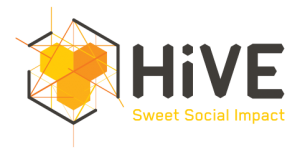 The HiVE supports and amplifies the social impact sector in Vancouver; we do this by mixing one-part shared-space with one-part collaboration and a dash of love. Our community is made up of over 150 individuals and organizations within the social entrepreneurship, sustainability, tech and creative sectors all working to make the world a better place.
Try coworking with a free day pass!
Event Social Sponsor
iATS Payments is a leading provider of payment processing services for nonprofit organizations.   iATS' simple, seamless transaction processing products and services are specially designed to help nonprofits save time and money on fundraising, allowing them to focus more energy on their mission.   Based in Vancouver, BC, Canada, iATS Payments has over 30 years of experience working with over 9,000 clients around the world.  Learn more at www.iatspayments.com.
Pizza Sponsor
The Vancouver Community Network ensures no one is left behind in the digital age.
The Vancouver Community Network (VCN) is a member-directed charity working to ensure no one is left behind in the digital age. As a social enterprise, VCN offers access to local web hosting, plus affordable Web Development and IT Support professionals. We also offer mass-text messaging outreach tools like the StreetMessenger assisting information delivery in the homeless sector.
Website Hosting Sponsor

With OneDayWebsite, you'll receive a fully configured and easily customizable website in under 24 hours. Update your site at the click of a button with no technical knowledge required. Choose from thousands of looks and feels through a private and secure log-in, and easily make changes to your site's formatting, content, and style.
We use the most up to date WordPress software to ensure your website always looks its best. Our servers have a guaranteed up-time of 99%, meaning you can relax in knowing that your website is always available online. Technical assistance is available within 24 hours by email free of charge, or by phone during business hours for a small fee.
Register today and have your website online tomorrow!
Meetup Sponsor

TechSoup's NetSquared program supports Net2van with a meetup.com subscription and event support.
Social Impact Partner
Elevate connects the BC community of social impact organizations to build awareness and attract high-quality employees, volunteers, partners, and customers. We provide news stories as well as a directory of impact events, job listings, social enterprises and nonprofits. Join for free today!
Community Sponsor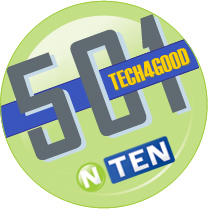 The Nonprofit Technology Network supports Net2van with financial and marketing assistance for some of our events.