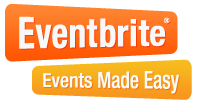 RSVP on Eventbrite
When: Wednesday, November 16. 5:30 – 7:30 pm

Where: The HiVE. 210 – 128 W Hastings St
Processing donations and payments is a pain.
First you need to enter the credit card into into a Point Of Sale machine (if  you have even have one), then you need to record that payment on the individual or organization's record (if you've got a database). There's a lot of hardware, paper and potential for error.
IATS Brickwork might be a solution for you. It removes the hardware and automatically adds donations to your Salesforce Contacts because you enter the credit card info directly into Salesforce. Come check out the demo. Make them hard questions!
What is IATS?
A credit card processing company that specialized in serving nonprofits. They have a website.
What is Brickwork?
Check it out on the Salesforce App Exchange.
Here's what IATS says:
Process both one-time and recurring credit card or ACH transactions from within any Salesforce CRM edition. All credit card types are accepted for both US and Canadian transactions. Let BRICKWORK by IATS Payments help your organization today!
Integrates seamlessly into the Nonprofit Starter Pack and all Salesforce CRM Editions.
Give your donors the choice of making single or recurring gift donations with their Visa, MasterCard, American Express and Discover cards in US or Canadian dollars.
Create seamless, online donation pages with the integrated IATS product, AURA.
BRICKWORK is a FREE native Salesforce Application that brings the power of IATS Payments processing directly to your Salesforce environment. Whether donations come over the phone or through your website, BRICKWORK enables your organization to process credit card payments and maximize revenue.
Integrated into the Nonprofit Starter Pack and all Salesforce CRM editions, BRICKWORK eliminates the hassle of manual data entry by automating the payment information and record creation. Real-time processing allows for greater workload efficiency and instantaneous results. With the ability to create donation pages directly from the AURA custom tab, taking your fundraising efforts online has never been easier.
As a Level 1 Payment Card Industry (PCI) certified company, IATS ensures all transactions are handled with absolute security and confidentiality.
===========
P.S. We'll supply snacks!