The Digital Nonprofit Conference is ready to take you and your organization to the next level of tech success. This year's line up of presenters includes experts in the tech, nonprofit and private sectors, delivering deep dive discussions on topics ranging from:
Capacity planning in the digital world
Choosing the right tech tools to suit your organization's values
Cultivating digital talent
Digital fundraising & donor engagement
Building community engagement strategies with corporate partners
Discover our full line-up of experts in the conference agenda .
Keeping the Digital Donor Love Alive & Thriving
"Retention is the new acquisition and customer service is the new marketing."
-Joe Connelly
The data is in: keeping and growing the donors you have is a better use of your time and money than finding new ones. But are we doing all we can to make the our causes deserve to feel special, appreciated and valued?
As non-profits we are focused on our bottom lines and fiscal year ends. But that's not how our donors measure our work. They pay attention to the thank-yous they receive and how they feel when they get them. Maybe that is why, as a sector, we have a big problem: donors are falling out of love with giving to us.
Join Rory Green as she explores why your donors support you and why they stop.Together we'll dive into real life examples examples of what charities have done to keep their donors. You will be inspired to make Donor Love a priority in your digital work and walk away with the practical tips to help donors keep that loving feeling.
Rory Green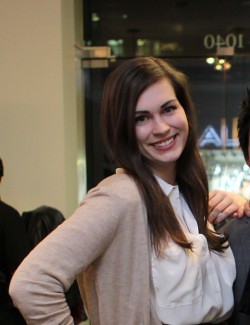 Twitter: @RoryJMGreen
Rory Green is currently the Associate Director, Advancement, for the Faculty of Applied Science at Simon Fraser University in Vancouver, BC. She has also worked in major and corporate giving at BCIT and the Canadian Cancer Society. Rory's passion is donors. How to listen to them. How to talk to them. How to help them feel joy through philanthropy. In her spare time, Rory is the founder and editor of Fundraiser Grrl, the fundraising community's go-to source for comic relief.