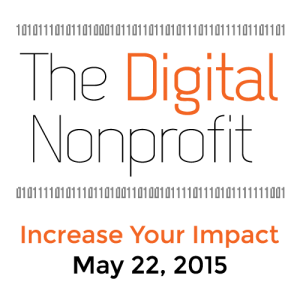 The theme of this year's The Digital Nonprofit is "data" and we've assembled a mighty team of experts to share their expertise. Our closing keynote will be delivered by Alexandra Samuel, the VP of Social Media at Vision Critical and an experienced nonprofit campaigner.
Her topic is "Telling Stories with Data", which sounds innocuous but was actually the most controversial and provocative plenary session at last year's Leading Change Summit in San Francisco. Noted nonprofit blogger Beth Kanter was there and captures the mix of outrage and admiration in the room as Alexandra gave here thesis: rigorous data gathering and analysis can get in the way of effective storytelling by non-profits.
There are only 100 tickets available, so register today.
Telling Stories with Data
Alexandra Samuel, VP Social Media at Vision Critical
The advent of big data has challenged organizations to gather and analyze tremendous volumes of data on the people and communities they serve, as well as on the members and donors that support that work. But whether we're dealing with big data or "little data" — smaller, more manageable datasets that can nonetheless provide deep insight — we need to develop the capacity to not only understand and learn from it, but to tell effective stories with it. Alex will help you work more effectively with data in your organization by mapping out the steps to developing an effective data strategy.
More About Alexandra Samuel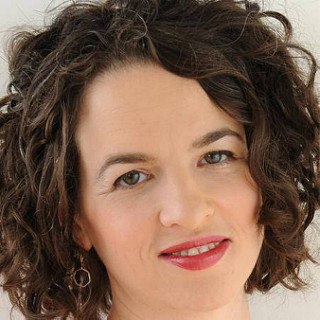 Alexandra Samuel is the author of Work Smarter with Social Media, forthcoming from Harvard Business School Press. She is a digital researcher, writer and speaker with two decades of experience on the forefront of the social web. She has led social media R&D for customer intelligence leader Vision Critical, directed the research for Don Tapscott's Governance in the Digital Economy program, and founded one of the world's first social media agencies, Social Signal. Her work has appeared in the Harvard Business Review, the Wall Street Journal, the Atlantic.com and Oprah.com. Alexandra holds a Ph.D. in Political Science from Harvard University.
Additional Background
http://www.nten.org/blog/2014/06/11/alexandra-samuel-to-offer-keynote-on-storytelling-with-data-at–14lcs
http://www.bethkanter.org/relax-method/
http://www.visioncritical.com/blog/content-marketing-marketing