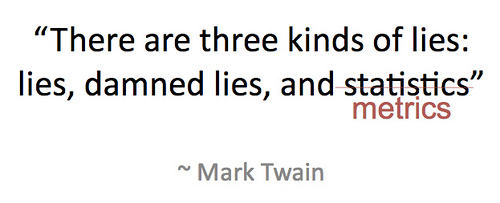 Net2van was privileged to have Peer Giving's Chris Geoghegan share a framework for web analytics at our September 3 meetup.
Chris has bad news. Most of the time you spend looking at your analytics is probably in vain. There is too much data that tells you too little information. You thought analytics was all about using information to make better decisions, but it isn't working. How do you go beyond just giving yourself a nice pat on the back with how many visitors you got last month?
In this presentation Chris showed how charities and non-profits can select and track the metrics that truly matter and how they can use them to make and confirm decisions that matter.
Video
Slides
Key links
Chris also shared some of his favorite links with the group: