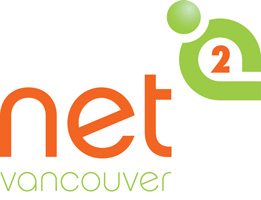 Hi folks!
September is here and with it comes two new series of events:
Video for Nonprofits (8 events)
Community Management Forum (6 events)
These events aren't going to be held on Tuesday, so it's time to change our name to NetSquared Vancouver or "Net2Van". But don't worry: the packaging may be different but it's the same great taste. ?
You can now find us at http://www.Net2van.com
UPCOMING EVENTS
Fall Fundraising: Planning your Year-end Campaign
When: Thursday, September 19
Where: City Centre Library, Surrey BC
RSVP: http://j.mp/17hwTKG
This free workshop is for organizations who are planning their first or a more comprehensive Fall Campaign. It presents the basics on how to; refine your impact message, identify your targets, define your approach and create an end of year contributors' plan.
Tips for Community Managers
When: Monday, September 23
Where: Executive Briefing Centre, SAP Vancouver
RSVP: http://j.mp/172R6Wh
This event is the first in a series of six monthly meetups focusing on the work of Community Managers. We will cover everything from strategy to practical tips.
Our first speaker will be Crystal Henrickson, builder + manager of communities like Yelp Canada and currently at Chimp: Charitable Impact Foundation. She will be sharing 10 (or more) Tips for Community Managers.
Social Media Surgery: Hands on social media advice & help
When: Wednesday, September 25
Where: HootSuite Headquarters, Vancouver BC
RSVP: http://j.mp/1exXdW1
Do you need a hand in learning social media basics, like posting photos on Facebook or writing a tweet? Or maybe you have questions about how to track the clicks on your links, or use Facebook Insights? Or maybe you want to chat with someone about your social media strategy? Or maybe you're a social media pro yourself, and want to share your experience with others?
This month we're doing something a bit different: a social media surgery. Started in the UK, the basic idea of a social media surgery is that it's an informal event where anyone in the community with questions about how to use social media ("patients") can come and sit down with someone who is more experienced in that area ("surgeons", aka "doctors" as we would say) and get friendly, personal advice.
On hand to help answer your questions will be several of the Net Tuesday team who have experience using platforms and tools such as Facebook, Twitter, Tweetdeck, Hootsuite, Bit.ly, Pinterest, Google+ and Tumblr.
See you soon!