RSVP on Meetup.com
When: Tuesday, May 7, 2013, 5:30 PM To 7:30 PM
Where: HiVE Vancouver, #210 – 128 W Hastings St, Vancouver, BC.
Video is taking over the internet. Fast. Nonprofits need to get in front of this trend now. Video can be complicated and expensive, but it doesn't have to be.
Join Net Tuesday this May for a licorice allsorts bag of video treats.
Top three nonprofit videos – what makes them awesome?Siobhan Aspinall will share the sweetest nonprofit videos and lead a discussion of why they're successful. This is video that will melt your face with its philanthropic awesomeness.
Popcorn Maker – annotating your videosDo you remember Pop Up Video, the snarky series that overlayed commentary on top of your favorite music videos? Well Mozilla has created a free tool that allows you to remix any video on the internet. Join Eli van der Giessen for a live demo.
Animoto – turning your photos into videosSo your project or event is over – now it's time to report back to your sponsors and supporters. Now you could send them to a photo gallery, but what if we told you that you could easily create a mind-blowing event video from your photos or slides automagically? Tiva Quinn will show you how – in real-time!
When: Tuesday, May 7, 2013, 5:30 PM To 7:30 PM
Where: HiVE Vancouver, #210 – 128 W Hastings St, Vancouver, BC.
Agenda
5:30 – 6:00 pm: schmoozing and snacks
6:00 – 7:00 pm: Demos from presenters
7:00 – 7:30 pm: Q&A
Our presenters
Siobhan Aspinall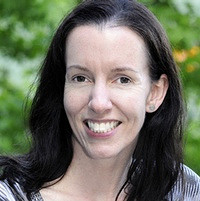 Siobhan has been fundraising for over 12 years for non-profit organizations including the Canadian Cancer Society, the David Suzuki Foundation and Junior Achievement. She teaches fundraising at BCIT and is the coordinator of their two non-profit programs. She volunteers as a board member for Options for Sexual Health and in her spare time, likes to blog about fundraising and hit the surf in Tofino.
You can follow her on Twitter at @SiobhanAspinall or connect with her on LinkedIn.
Tiva Quinn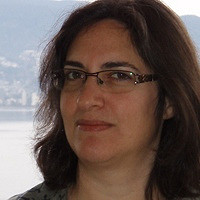 Tiva makes "explainer videos" – short animated videos that use visual metaphors to help people see the benefits of a complex product or service. Tiva has over 10 years experience as a storyteller for social change, and has written proposals that raised over $20 million for non-profits in Canada and the US.
Find her at Onwords Consulting or on Twitter at @TivaWrites
Elijah van der Giessen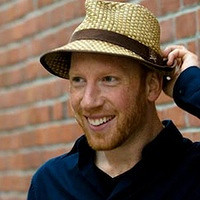 Eli strives to be a connector – the interstitial tissue that holds the muscle of a community together. He's been a volunteer manager, an event organizer and a digital campaigner. Basically he'll take any gig that allows him to enable a group of passionate people to create things they love.
Currently he's the NetSquared Local Community Curator supporting a global volunteer network of 50 monthly meetups for the nonprofit technology sector. Together they hold over 450 events per year. He blogs infrequently at vandergiessen.ca and tweets at @elijah
Our sponsor
Net Tuesday is thrilled to have HiVE Vancouver as our venue sponsor.
HiVe Vancouver is a shared workspace with a dynamic cafe-like studio culture. They are home to artists, designers, small social enterprises, mid-size NGOs, green businesses, IT experts, self employed, start ups, independent contractors… and you?
Twitter
Net Tuesday
NetSquared
Presenters
@TivaWrites
@Siobhan Aspinall
@elijah