Back by popular demand, we're hosting our fourth Social Media Surgery.
Do you need a hand in learning social media and web basics, like posting photos on Facebook, writing a tweet, or updating your blog? Or maybe you have questions about how to track the clicks on your links, or use Facebook Insights? Or maybe you want to chat with someone about your social media strategy? Or maybe you're a social media pro yourself, and want to share your experience with others?
Started in the UK, the basic idea of a Social Media Surgery is that it's an informal event where anyone in the community with questions about how to use social media ("patients") can come and sit down with someone who is more experienced in that area ("surgeons", aka "doctors" as we would say) and get friendly, personal advice.
The event will run as a drop in. Stay for 20 minutes or stay for the full 2 hours. We'll have refreshments on hand.
On hand to help answer your questions will be several of the NetSquared Victoria team who have experience using platforms and tools such as Facebook, Twitter, Tweetdeck, Hootsuite, Bit.ly, Pinterest, Google+, Tumblr, WordPress, NationBuilder, and Google Apps.
Let us know if you want to see anything specifically or want to host a surgery station.
If you're curious to learn more about Social Media Surgeries, you can find more info here: http://socialmediasurgery.com/ and here http://www.netsquared.org/blog/social-media-got-you-down-try-surgery
Tables will be hosted by an amazing array of local expertise!
Gyneth Turner – CEO of Little Mighty Social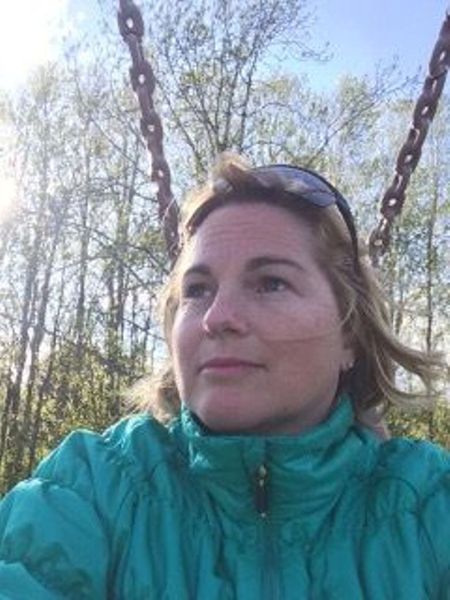 Gyneth is very excited to have the opportunity to share why genuine relationships are the most valuable asset that a non-profit organization has,  how to nurture them, and what exactly those relationships can do for your organization.   Thanks to social media, and other digital tools, it has never been easier or cheaper for non-profits to effectively build meaningful relationships online. 
Alex Ewasiuk – Marketing Consultant and Entrepreneur

Alex Ewasiuk is a Marketing Consultant and Entrepreneur. She loves helping other people grow their business and engage with their target audience. She has a diploma in Marketing Management from BCIT. In the past, Alex has worked with clients in areas such as marketing research, marketing plans, marketing communications, strategy, and analytics.
At the meetup, she'll be offering advice on creating a social media strategy, content calendar, and automating posts. SHe will help you choose which platforms will be most effective at reaching your audience, and offer tips and tricks for how you can best utilize each platform.
Lyndsey Easton – mass communication and messaging
Lyndsey is a communications consultant with 6 years experience working where the environment, politics and social justice intersect. She's an expert in all things mass action emails and fundraising appeals. Whether you're trying to drive web traffic, command a social media army or open pocketbooks, Lyndsey will have some tips for you.
Lori Elder: "To Tweet, or Not to Tweet – That is the question."

Lori will help you to find the answer that is right for you/your organization. Bring your questions, and learn why it is important to have a social media strategy in place before putting yourself "out there".
Lori has been managing social media strategy since 2007, and has hosted a number of non-profit workshops and discussions focusing on social media strategy. She doesn't promise to have all of the answers, but has some solid tips and information that you will find useful.  
Dan Pollock "Reclaim Your Domain"

Get help with:
• Selecting a domain name (if you don't already have one)
• Determining the best free option for creating email address on your own domain
• Transitioning your website to your own name like MyCharityName.Ca
When you secure your own domain name, you ensure that you are owning, protecting, controlling and building your brand online. That's because when you register a domain name, nobody else can have it; it's uniquely yours! It not only strengthens your brand, but also makes it easier for people to find you online.