See Jason Mogus at The Digital Nonprofit conference on June 11. Tix on sale now!
The state of digital teams inside our nonprofits often reflects deeper issues of culture and structure and how well adapted our institutions are to today's communications landscape. So what's going on with digital teams today? What team structures, roles, and behaviours are producing the best outcomes? Are we getting better at cross-silo and cross-channel communications? Are we set up to really deliver on the promise of digital engagement?
Jason Mogus has been a digital structure geek for two decades, and his firm recently released their 3rd report on Nonprofit Digital Teams. He will share highlights from the report, trends over time, and war stories working inside institutions of all shapes and sizes. Then you'll get a chance to solve for digital structure issues at your organization in real time!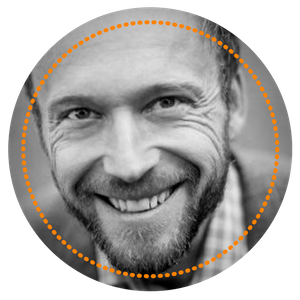 Key takeaways from the 2018 Digital Teams Report include:
When digital leads, we win. Having digital leaders on senior management teams and shaping new campaigns and initiatives is now proven to lead to more successful digital programs

Is engagement just a word? The vast majority of respondents don't measure engagement and lack dedicated staff + budget to lead it, showing engagement is still more of a concept than a deeply valued reality

Distributed digital skills leads to better programs. We found teams with the highest performance digital programs are overwhelmingly using the hybrid team structure model

We still struggle with structure. Three-quarters of teams have been re-structured in the past 3 years, yet only 10% find their structure to be highly effective. That's a lot of painful change leading to uncertain results
Covering topics ranging from where digital teams now live, today's key roles, shifts in team structures, sources of cross-departmental tension, and how we develop digital leaders, we offer an insight for each data point, and include four recommendations for helping our organizations become more effective by building better digital teams.