The Digital Nonprofit Conference is ready to take you and your organization to the next level of tech success. This year's line up of presenters includes experts in the tech, nonprofit and private sectors, delivering deep dive discussions on topics ranging from:
Capacity planning in the digital world
Choosing the right tech tools to suit your organization's values
Cultivating digital talent
Digital fundraising & donor engagement
Building community engagement strategies with corporate partners
Discover our full line-up of experts in the conference agenda .
Do your technology choices support your organization's values? Working to build a better online Canada with informed technology choice
What does your choice of technology say about your values? How can choices about technology help build community? Sometimes decisions about Internet technologies seem small, but these small choices add up. Building a strong, resilient, and accessible Internet in Canada requires us all to understand how our decisions affect the larger Internet ecosystem and what we can do to ensure that our decisions are in line with our values.
Using data from the .CA Internet Factbook gathered from audits of 400 Canadian non-profit organizations conducted by Framework, and examples from the Internet and domain name industry, this session will address some key decisions about Internet technology and how non-profit executives can make choices that respect their mission, values and the needs of their clients.
Ryan Saxby Hill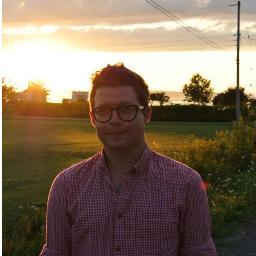 Twitter: @saxby
Ryan Saxby Hill is an expert in communications and digital marketing. He is currently the communications manager with the Canadian Internet Registration Authority, operators of the .CA domain name. Previously, Ryan led media relations and online engagement efforts at the Canada Foundation for Innovation and has held positions handling global communications and PR programs for Ciena Corporation and Nortel Networks.
Ryan is a founder of Apartment613, an award winning Ottawa-based digital community media organization and serves on the board of directors for the Centretown Citizens Ottawa Corporation, one of Canada's most innovative non-profit housing providers.