February. It's the month of loooove! I bet you'll love these awesome events.
UPCOMING NET2VAN EVENTS
All NetSquared Vancouver events are free or by donation.
Social Media Tune-Up for Nonprofits (with Hootsuite!)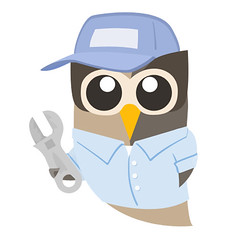 When: Monday, February 23
RSVP: http://goo.gl/MSTAFm
A special event for Social Media Week. Hootsuite's coaches will provide free one-on-one training for nonprofits.
Open Data for Nonprofits
When: Wednesday, March 18
RSVP: http://goo.gl/N8z89S
How can nonprofits use open data for good? A panel event held in partnership with Open Data BC.
EVENTS PLANNED BY OUR COMMUNITY FRIENDS
AFP Presents: Social Media 101
When: Thursday, February 5
Tickets: http://goo.gl/96zfaj
No fundraiser should be in the dark on how to use social media. Save the date for this informative workshop led by experts in the field! Your registration includes a full buffet breakfast and the opportunity to network with peers in the fundraising sector.
Vertality 5
When: Thursday, February 5
Tickets: http://goo.gl/617QY0
Board of Change's annual celebration of green vitality – Vertality – is back! Now in its fifth year, Vertality5 will be held on Thursday, February 5, at a new location – CBC Vancouver. Vertality is the quintessential meeting place and annual party for the sustainability business community to mix, connect and launch the New Year in style. Click here for more information and to buy your tickets!
Imagination Dialogue: Leadership Surrey Series
When: Wednesday, February 11
RSVP: http://goo.gl/eFafhN
Panel includes: Andrew Petter (President, SFU), Anita Huberman (CEO, Surrey Board of Trade), Barinder Rasode (Community Leader).
Transforming Society: 5 Wild Ideas For A Better Future
When: Friday, February 13
RSVP: http://goo.gl/52mpSS
We have asked five influential thought leaders to share the biggest challenges they face in their respective fields and ask them to share ideas and opportunities to realize a better future.
Digital Storytelling Mini-Workshops at Kitsilano Community Centre
When: February 16 to March 9
RSVP: Search for "storytelling" at http://bit.ly/KeywordStorytelling
These 4 Digital storytelling workshops will offer tips and best practices for digital storytelling. I'll free your imagination and help you engage.
You will learn the benefits of story marketing over an advertisement. We will use a simple formula for creating a memorable story around your message.
Tributes module in Raiser's Edge
When: Thursday, February 19
RSVP: http://goo.gl/ZyItI4
What is a Tribute gift? Its a special type of donation made In Honour, In Memorial and In Celebration of an individual or organization. Our mid-February session will focus RE's optional Tributes module.
Canadian Internet Marketing Conference
When: March 28+29
RSVP: http://goo.gl/lUqSjZ Use "Charity15" for 20% discount
22 World-Class Speakers, 6 Networking Opportunities, $10,000 Dragon Den style contest, workshops, parties and much more. Tweet-to-Fly Helicopter contest.
Leave the city behind and come join us in the beautiful mountain town of Squamish, BC for two days of inspirational talks on Internet Marketing. Get inspired and learn from industry leaders within digital marketing. Leave refreshed and full of action points for your business.
===
Got an event that should be in the next newsletter? Let me know!