Giving Tuesday and the traditional nonprofit fundraising peak season is just around the corner. Join NetSquared Vancouver on November 4 for five quick fixes you can make to raise more money. RSVP on Meetup for this free (but we'll accept donations!) event.
As non-profits and charitable organizations gear up for the holiday season, are you getting the most out of your fundraising and campaign efforts?
Join Briteweb's CEO and Lead Strategist, Steve Rio, as he shares 5 essential strategies to maximize your holidays efforts. Steve will draw from experiences and present case studies from working with clients such as Acumen, Obakki Foundation and Possible Healthcare.
When: Tuesday, November 4 2014, 5:30 PM – 7:30 PM
Where: HiVE Vancouver, #210 – 128 W Hastings St.
AGENDA
5:30 – 6:00 PM: Networking and snacks
6:00 – 7:00 PM: Presentation
7:00 – 7:30 PM: Q&A and Wrap
7:45 – 9:30 PM: Post-event social!
PRESENTER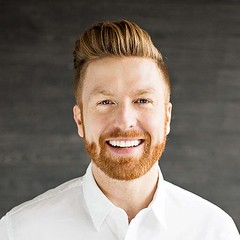 Steve Rio is a digital visionary, entrepreneur and strategist, passionate about community and social change. Steve's a seasoned consultant, with over 10 years and well over 10,000 hours in the digital space. Steve possesses a diverse toolkit of web & mobile strategy, hands-on design & development, social media, business development, online communications & project leadership skills.
Steve is founder and CEO of Briteweb, a digital communications agency with offices in Vancouver and New York. Briteweb works with game-changing leaders and organizations helping them engage audiences, convert customers and build team culture. Steve is dedicated to Briteweb's continued growth as an industry leader in the impact sector and as a leader in team culture.
TWITTER
Event hashtag: #Net2van
Host: @Net2van
Presenter: @SteveRio
ACCESSIBILITY
Mobility Access: This venue does not have ramps and elevators and is not wheelchair accessible.
Hearing Access: Speakers at this event will use microphones.
Sight Access: Contact the organizers if you need an advance copy of the presentation.
We want everyone to be able to participate in the Net2Van community and events. Please don't hesitate to let us know what we can do to accommodate your needs.