Crowdsourcing calls on people who are otherwise not connected to contribute in a small way toward a common goal. We see this on the web all the time, from Kickstarter to Threadless T-shirt design competitions. Like a donation, asking an online community member to contribute in some form to a larger project better connects them to your project outcomes and your organization's mission. Apply a cultural or artist lens to crowdsourcing and you have the potential to build something beautiful, meaningful, using many hands and a collective hive mind.
Online Community Manager Theodora Lamb and Creative Digital Strategist Samantha Langdorf will demonstrate how important it is to engage your online communities through crowdsourcing and how drawing out the artistic talents of your community members can help build momentum around your organizations' mission or cause work.
AGENDA
6:00 – 6:30 PM: Networking
6:30 – 7:30 PM: The main event!
7:30 – 8:00 PM: Q&A and Wrap
When: Tuesday, April 29. 6:00 PM – 8:00 PM
Where: Invoke Labs, #313 – 1 Alexander St. Vancouver, BC
Admission: Donations at the door are encouraged to help offset event expenses. (suggested $5)
PRESENTERS
Theodora Lamb | @theolamb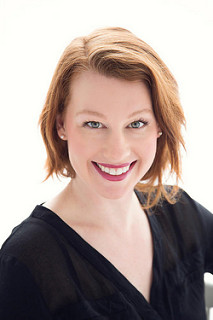 Theodora's passion for community organizing connects her social change values to her experience engaging online audiences. She's worked with non-profit organizations including the BC Children's Hospital Foundation as an on-air host and digital producer for their annual Miracle Weekend Telethon. She's also developed online communities for Mountain Equipment Co-op's TheBigWild.org, Family Services of Greater Vancouver, the BC Mental Health & Addictions Services, the Women's Health and Research Institute and the Educational Resource Acquisition Consortium of British Columbia.
As a producer with the Hollyhock Leadership Institute, she is devoted to building networks, inspiring a younger generation of leaders and providing skills to a variety of social change and social venture communities across BC. Theodora recently wrapped up her campaign for the Vancity Board of Directors. Her mantra? "Go Vote, Go Run, Go Lead, Go Girl!"
Samantha Langdorf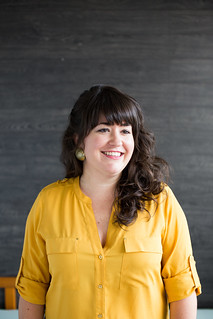 Samantha is the Creative Director at Briteweb, a digital agency that delivers values-driven communications and digital solutions that engage audiences and build team culture. As Briteweb's Creative Director, Samantha works with game-changing organizations to help them discover original and impactful ways to speak about themselves and their work so they can stand out, achieve their conversion goals and gain a following of both quality and quantity. Samantha is a lover of storytelling and devours stories in every form, from Ayn Rand to This American Life. In her free time, she teaches children creative writing with the Vancouver non-profit Writers' Exchange, dances flamenco and daydreams about her next trip to Paris.
TWITTER
Event hashtag: #vanCM
Hosts: @Net2van and @marketing_girl
Presenters: @theolamb
Venue sponsor: @invokelabs
ACCESSIBILITY
Mobility Access: This venue has ramps and elevators and is wheelchair accessible.
Hearing Access: Speakers at this event will use microphones.
Sight Access: Contact the organizers if you need an advance copy of the presentation.
We want everyone to be able to participate in the Net2Van community and events. Please don't hesitate to let us know what we can do to accommodate your needs.