How individuals are using technology and data to support vulnerable populations
When: Tuesday, May 21, 2013, 5:30 PM To 7:30 PM
Where: HiVE Vancouver, #210 – 128 W Hastings St, Vancouver, BC.
About the event
Charities and not-for-profits use technology to advance their missions, but what about individual citizens and their favourite causes? A soon-to-be released research report, conducted by Trina Isakson of 27 Shift and commissioned by Human Resources and Skills Development Canada (HRSDC), examines emerging ways that Canadians are supporting vulnerable populations-beyond giving and volunteering. This presentation and Q&A will explore this report through a technology lens, examining trends in hackathons, mobile/web application development and use, open and crowdsourced data, online advocacy, and crowdfunding. If you have no idea what these words mean, here's your chance to learn more (especially considering the research shows that charities and not-for-profits aren't involved enough!)
RSVP on Meetup.com
When: Tuesday, May 21, 2013, 5:30 PM To 7:30 PM
Where: HiVE Vancouver, #210 – 128 W Hastings St, Vancouver, BC.
Agenda
5:30 – 6:00 pm: schmoozing and snacks
6:00 – 7:00 pm: Presentation
7:00 – 7:30 pm: Q&A
Our presenter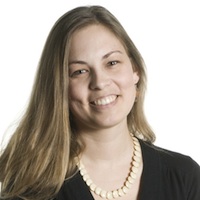 Trina Isakson is an educator, strategist, and researcher in the areas of social innovation and community engagement. In addition to her consulting work with 27 Shift, she is an instructor at SFU, UVic, and the Adler School of Professional Psychology in various topics related to community development. Trina's community engagement commitments revolve around not-for-profit capacity building, women's equality, transformative education, and civic participation. She enjoys playing board games, worm composting, and cycling around Vancouver. trinaisakson.com
Our sponsor
Net Tuesday is thrilled to have HiVE Vancouver as our venue sponsor.
HiVe Vancouver is a shared workspace with a dynamic cafe-like studio culture. They are home to artists, designers, small social enterprises, mid-size NGOs, green businesses, IT experts, self employed, start ups, independent contractors… and you?
Twitter
Net Tuesday
NetSquared
Trina Isakson
Digital Storytelling workshop