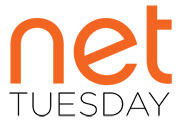 Net Tuesday Vancouver – presented by NetSquared
Please join us for Net Tuesday's first pub night!
We cancelled our regularly scheduled meetup because we found out that you're shy. You don't like talking about your failures in public.
What's the solution to your reticence? Liquor!
But seriously, please come to connect with us in a less formal setting than the monthly meetup.
Sorry – no minors allowed this time.
P.S. Come early if you want free snacks.
Vancouver, BC – Canada
Tuesday, March 6 at 6:00 PM
Attending: 14
Details: http://www.meetup.com/Vancouver-social-media-nonprofits-social-change/events/54630222/